Yep, this recipe's a two-fer. Roast a whole chicken in your crockpot and get the starter for some fantastic broth. This is one of the things I'm doing during the 21 Day Sugar Detox, and I will reference it in my next blog post. I figured I'd go ahead and post the recipe now, though, because I've got one in my crockpot as I type this, my house smells delish, and I want to spread the joy. Hoo ha!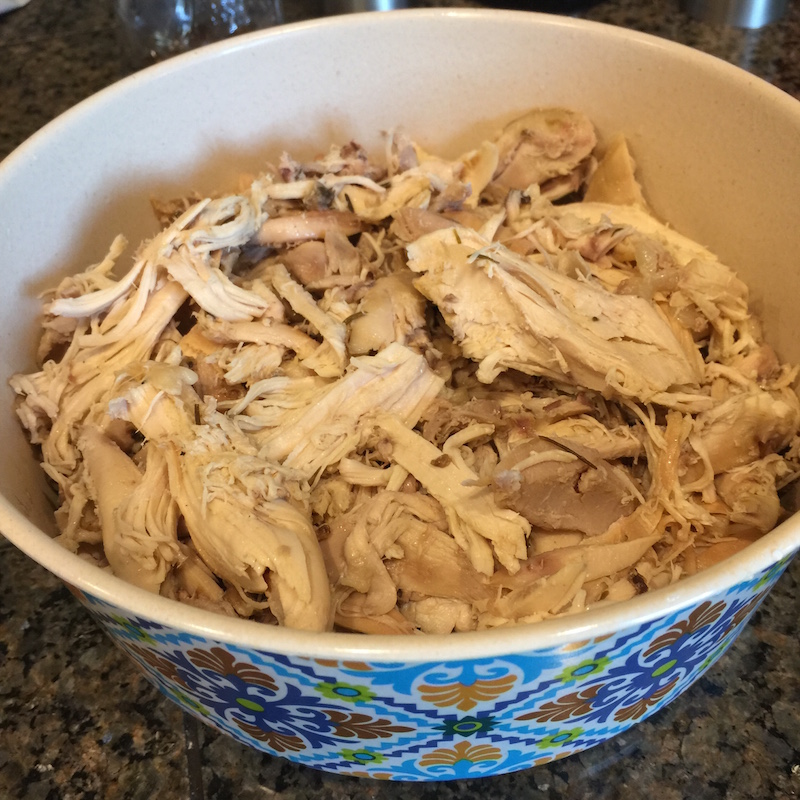 Crockpot Roasted Chicken
2015-06-11 18:04:54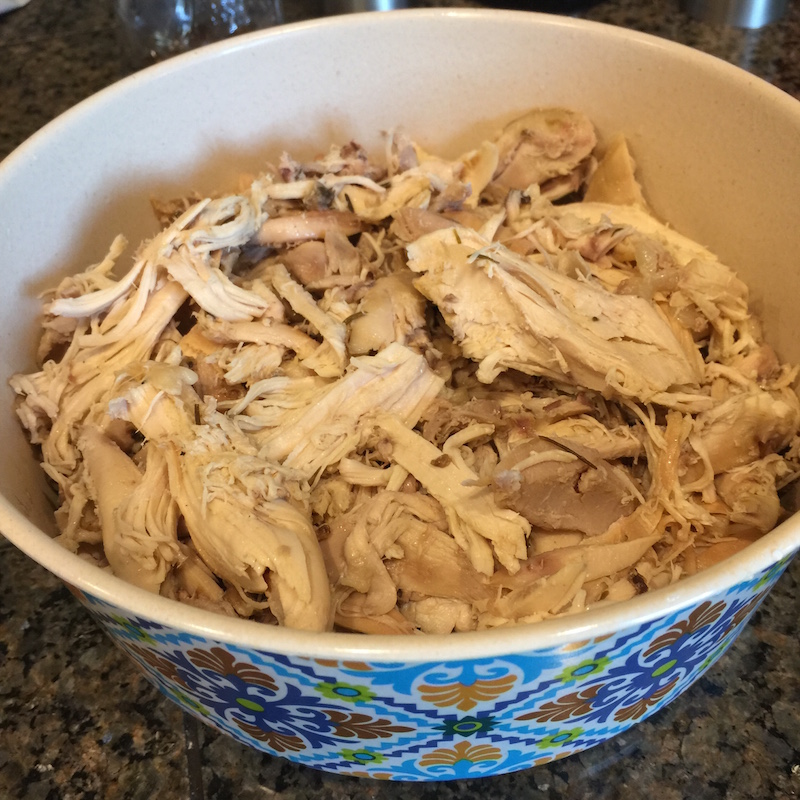 Chicken roasted in your crockpot with leftover broth
Ingredients
2 carrots, scrubbed (not peeled) and cut into large chunks
2 stalks celery, cut into large chunks
1 yellow onion, cut into large chunks
2 whole cloves garlic, smashed
1 whole chicken
1/4 to 1/2 tsp each dried rosemary and dried thyme
sea salt
freshly ground black papper
For the chicken
Toss the carrots, celery, onion, and garlic into the crockpot.
Lay the chicken on top the vegetables.
Sprinkle dried rosemary, thyme, salt, and pepper over chicken and vegetables.
Set to low and cook for 8 hours.
For the broth
After removing the chicken from the crockpot and shredding, add the bones back to the broth that will be in the crockpot.
Add 4 to 6 cups of water, depending on how much juice there is and how much broth you want.
Cook on high for 6 hours or low for 12.
Pour through a strainer into a container and store in the refrigerator up to 5 days, or in the freezer.
Notes
I have always used fresh herbs (thyme and rosemary) and put a couple sprigs each in the chicken's cavity. I didn't buy any, I had dried on hand, and that's what I used. Feel free to use fresh.
Fruit-Free Nut http://fruitfreenut.com/
Chop the vegetables and toss them into the bottom of the crockpot. Smash the garlic cloves by laying your knife flat across the top and giving it a good whack with the heel of your hand.
Put the whole chicken on top the vegetables, season with rosemary, thyme, sea salt, and freshly ground pepper.
When it's done, take the lid off and admire for the last time your chicken as one whole bird. As soon as you try to lift it out, it is going to fall apart.
Get it onto your cutting board, pull meat from bones, and discard the skin.